Martin's Bail Bonds
When you need a bail bond posted, Martin's Bail Bonds is the company to call. We provide confidential and affordable bail bonds any hour of the day, any day of the week. We can provide advice and assistance when you need it the most.
Bail Bond Company in Raleigh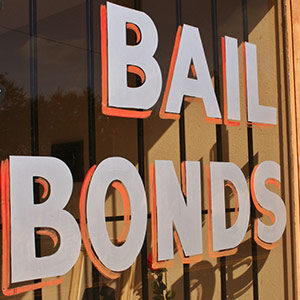 There is nothing more stressful than a run-in with the law. Whether you or a loved one has been arrested, the process can feel overwhelming and frightening. Getting out of jail is the first necessary step, though it is often an expensive one. At Martin's Bail Bonds, we provide bail bonds in Raleigh, NC, that allow you or your loved one to walk free. You can call us at any hour or any day and talk to a bondsman in Raleigh, NC. We will walk you through the process and answer any questions you might have. Many of our clients have never requested a bail bond in Raleigh, NC, before and we understand the experience can be daunting. Rest assured, we can help.
Many bail bond companies in Raleigh, NC, can be unprofessional or ignorant of the laws of the local jurisdictions. All of our bondsmen are licensed professionals. We are security surety bondsmen, which are available for higher bond amounts. Don't rely on another bail bond company in Raleigh, NC, when you can come to us. We are your licensed bail bond agents and available for bail bonds work. The price we charge for a bail bond in Raleigh, NC, is affordable and we make the process simple. People call us for bail bonds because:
We are licensed and experienced bail bondsmen.
We are available 24-hours a day, seven days a week.
We provide the highest level of professional and confidential service.
Our prices are affordable and fair.
We get you or your loved one out of jail quickly, no matter what time of day.
Service Areas
Wake County, NC
Durham County, NC
Raleigh, NC
Durham, NC
Chapel Hill, NC
Wake Forest, NC
Cary, NC
Knightdale, NC
Garner, NC
Apex, NC
Northeast Raleigh,
Clayton, NC
Wendell, NC
Bahama, NC
Rougemont, NC
Timberlake, NC
Butner, NC
Hillsborough, NC
Oxford, NC
Franklinton, NC
Burlington, NC
Graham, NC
Mebane, NC